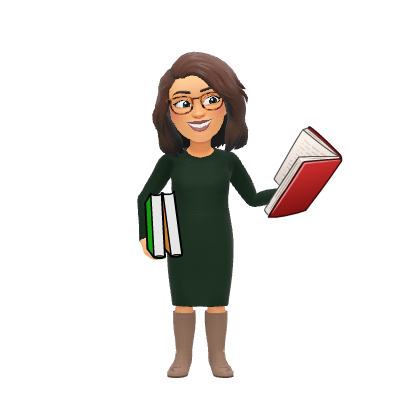 The past few weeks have been a roller coaster. Are we teaching in person? Are we teaching remotely? A combination of the two? For how long? When? I'm pregnant; if I have to self-quarantine before having my baby, can I? Will I lose my job if I want to protect myself and my newborn's life?

There is nothing in the world I want more than to be able to be in the classroom and give hugs and high-fives. This is not the reality we are living in, though. As I read through the requirements for in-person learning, I cried. Kids can' t be close to each other; they can't work with each other; they can't share materials, etc. It seems scary and sad and not like school.

Luckily, we got the news that we would start the first quarter remote. Again, I'm pregnant, and I was terrified of being in a classroom and getting sick. There is so little known about the effects of COVID on pregnant women and newborns that I didn't want to risk it. However, what came next were the comments in news stories about my district going remote. Yes, I do try to avoid the comment sections, but sometimes I cannot help myself. This was the most heartbreaking. Hearing that parents thought we weren't doing our jobs. Some, including some senators in my state, thought they should be getting our pay for doing our jobs. Now, this wasn't all parents, of course, but these voices were the loudest.

Here is the thing, since the school building closed in March, I've worked hard trying to connect with my students and create something they could learn from home. The trick was I had to develop things for students I knew wouldn't have access to tech and the internet but also supply students who did with additional resources. We all knew that what happened at the end of last school year was not learning; it was survival.

Now, we are entering a new school year, and we know there has to be learning. We cannot let our kids continue without learning. So many teachers, myself included, have continued to work throughout the summer and even more so recently to try to figure out ways we could do this better should we have to be remote. Luckily, my school has put in a lot of money to ensure students can have technology at home to complete online learning. This will be my 7th year teaching at this school. I have always taught in the same classroom, mostly the same material, with a slight change last year. We were not tech-heavy, we barely used technology at the school. So, I am recreating six years' worth of lessons, mostly from scratch. Last week I worked on a couple of lessons that could be done remotely and were interactive for students. It took roughly 5-7 hours to develop 2- 2 1/2 activities/lessons. This is for one of the grade levels I teach, and this does not include the actual teaching part. So for the parents who think teachers aren't working right now, we are working incredibly hard. We aren't sitting and sipping mimosas by a pool right now; I'm not watching shows on Netflix, I'm doing the best I can to provide for my students.
Now I know I can't speak for all teachers here. I think the majority are working tirelessly, I know some probably are throwing in the towel, but they were doing that long before COVID-19 they just hid it well. I also know that there are a good majority of very supportive parents out there that know we are doing the best we can. It's a scary, unpredictable time for all of us. It's not convenient or even possible for some parents to stay home with their children, I get that, and I worry about that. That is a sign of a bigger broken system that wasn't prepared for a pandemic. It is not a sign that schools are failing.

The best thing we can do in this situation is to try and pause, understand different perspectives, and stop the finger-pointing. That hasn't helped anyone. We need to take care of each other the best that we can and get through this with grace, love, and patience. This isn't forever. Teachers choose this career because we love what we do. It isn't for the summers off; it isn't for a paycheck, it's because we love it. This is not where we thought we'd be; it's not where we want to be. We want to be in the classroom with our kids doing hands-on projects, giving high-fives, and laughing together. But, we need to stay home to protect ourselves, families, and students. Sometimes what we want and need don't align. Sometimes the things we need or want aren't what is best for everyone. Occasionally, we have to make tough choices. Yet here we are trying to make the best of a hard situation and hoping that eventually we will be seen and understood.

Stay safe, friends.